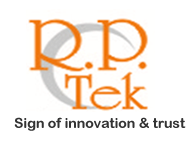 About Us
I started this Organisation with a handful of experts, Tactful and Innovative manpower long back in 2000
VISION
Innovating and Un-complicating Technology so that it serves as User-Friendly Enabler to Improve Life in all Spheres.
MISSION
Enhance stakeholders happiness through
Spearheading Technology
Smart Transparent System
Strong Focus on Quality, Health, Safety and Environment
BRIEF HISTORY
Founded in the year 2000 with name Shiv shanker sales corporation and R P Tek in 2008. Started the first office in Ajmeri Gate, Delhi. Currently having offices in Ghaziabad, Rishikesh, Lucknow & Delhi.
we have many division:-
1. Super distributers of Zicom security & surveillance product.
2. Super distributers of Re-Store mobile accessories.
3. Channel partner of HCL for project.
4. Institutional distributer of Khaitan electricals.
5. A separate workshops and TRC for corporate repairing center for computer moniter, Laptops and accessories in B-35, Sector- 67, Noida, UP
6. Channel partner of AGS Transact technologies ltd for Tablet PC.
7. Earthing , industrial LT electricals work and networking(LAN/WAN)
8. A separate group for ICT project.
COMPANY STRENGTH
Qualified/Experianced Vice president, Division heads, Project managers, Managers, Technicians, Project coordinators, Supervisors and installation teams.


We have 18 back office staffs, 7 division heads,12 project managers, 20 managers and approx 200 persons for installation teams on permanently and contact basis.
DIRECTORS PROFILE
Mr. Rupesh Srivastava is founder and Managing director of the company. He is an Electrical graduate and is having more than 12 years of experience in field of Project Management ,handling all projects well Educated and experienced Electricals & Electronics Engineers , Audio- Visuals, IT Hardware etc to name a few.
Contact Details
R.P. TEK INDIA Pvt Ltd
Regd.off :- 3677-78, Gali-Shahtara,
Ajmeri gate, G.B.Road, Delhi-110006
Head office:- B-1&2,G-5, SRD,
Shipra riveira tower,
Gyan khand-3rd, Indirapuram,
Ghaziabad,
Call : +919910244990, 9810155885
Email: rupesh.srivastava@rptek.co.in